What's the Difference Between Organic Cotton and Regular Cotton?
About 60% of female clothing contains cotton fibers, while over 80% of male clothing is 100% cotton. Cotton is a popular fabric for clothing because it is breathable, soft, hypoallergenic, and comfortable. At Thread Logic, we love cotton fabric so much that we offer various high-quality cotton apparel that you can have custom embroidered.
However, not all cotton clothes are equal. You have organic cotton clothes and regular cotton clothing. While both options have natural fabrics, one is more organic and safer than the other. What does this mean, and which cotton clothing should you choose? Our organic cotton vs. regular cotton comparison has all your answers, starting with a quick dive into what organic means.
What Does "Organic" Really Mean?
Organic means a natural product or a product made from natural materials. Such products do not contain synthetic ingredients or harmful chemicals, making them safer for human use.
For example, organic wood is wood from a tree grown without using chemicals to aid the tree's growth. On the other hand, synthetic wood is wood made in a factory by combining wood fibers with synthetic plastics.
What Is Organic Cotton?
Based on the above definition, organic cotton is a fabric made from cotton harvested from plants grown without pesticides and other eco-unfriendly chemicals. Also, processing organic cotton into fabrics does not use any harmful chemicals. Instead, it uses safe products like peroxide for whitening and natural or water-based dyes for coloring.
According to the U.S. Department of Agriculture (USDA), a manufacturer cannot label a product as organic cotton if it contains any fibers that are not organic. If a product contains a blend of organic cotton and other materials, the label must specify how much of the product is organic.
Organic Cotton vs. Regular Cotton: What Is the Difference?
Regular and organic cotton are both natural products harvested from the cotton plant, but compared to organic cotton, regular cotton's farming and manufacturing process are eco-unfriendly. For instance, most farmers grow regular cotton from genetically modified (GMO) seeds that require lots of water.
Also, regular cotton farmers use pesticides that harm the environment. Some of these harmful chemicals remain in the cotton after harvesting and processing and end up in the regular cotton clothes we wear. Below is a further breakdown of the differences between organic and regular cotton.
Cotton Farming Process
Like regular cotton, organic cotton farming starts with seeds. However, organic cotton uses natural seeds, while regular cotton grows from genetically modified seeds. Genetically modified seeds are more resistant to pests but still require pesticides as they grow.
Also, regular cotton requires about 90% more water than organic cotton to grow well. The high water consumption makes growing regular cotton more resource intensive.
Use of Pesticides and Herbicides in Cotton Production
Genetically modified cotton seeds require pesticides as they grow. The pesticides protect the growing plant from harmful insects. Regular cotton farmers also use herbicides to eliminate weeds that may stunt the growth of their cotton plants.
These chemicals stay in the cotton during production and end up in the final product. Using cotton fabrics that contain such chemicals can pose health risks because the substance can enter your bloodstream through your skin. Organic farming and production do not rely on hazardous chemicals, making it a much safer option.
Cotton Purity
How a farmer harvests cotton determines its purity. Handpicked cotton is purer than machine-picked cotton, and since organic cotton farming requires handpicking, it has a higher purity than regular cotton. High-purity cotton has fewer damaged fibers, leading to longer strands and softer and more durable cotton fabric.
Manufacturing Process
Cotton undergoes manufacturing after harvesting to turn it into usable fabric. The manufacturing process for regular and organic cotton requires chemicals, but organic cotton uses safer chemicals.
For instance, regular cotton processing relies on dyes and bleaches that contain ammonium sulfate, hydrochloric acid, benzidine, and other chemicals that cause skin problems, allergies, and cancers. These chemicals can linger in regular cotton fabrics after several washes. On the other hand, organic cotton uses safer alternatives, such as water-based dyes and peroxide.
What Are the Benefits of Organic Cotton?
Since organic cotton does not use GMO seeds and machine harvesters or contain harmful chemicals, the manufacturing process can be labor-intensive. On the upside, the benefits of organic cotton far outweigh the effort needed to grow and process it. For instance, compared to regular cotton, organic cotton is more hypoallergenic because it does not contain hazardous chemicals.
Also, organic cotton is a more eco-friendly fabric that is softer and more durable than regular cotton. Other benefits of organic cotton are:
Sustainability
The world is facing water scarcity, and unsustainable farming practices are worsening the crisis. Fortunately, organic cotton is a sustainable and eco-friendly fabric that uses less water during production. Producing the fabric also generates less harmful waste because it does not require hazardous chemicals. Lastly, disposing of used organic fabric causes less harm to the environment because it is biodegradable.
Less Harsh Chemicals
As we've mentioned, growing and manufacturing organic cotton does not rely on harmful chemicals like pesticides, herbicides, and bleaches. Since organic cotton contains fewer hazardous chemicals, clothing or other products made from the material are less likely to cause cancer, allergies, skin issues, and other illnesses.
How Can You Tell If a Product Is Made With Organic Cotton?
You can't tell the difference between regular and organic cotton by simply touching or looking at it. According to the U.S. Department of Agriculture (USDA), genuine organic cotton products will have the USDA organic seal or Global Organic Textile Standard (GOTS) certification displayed on the label.
GOTS-certified products contain at least 95% organic fibers. Products that have an OEKO-TEX® certification on the label are also typically organic.
Our Favorite Products Made With Organic Cotton
Do you need help finding high-quality organic clothing for you and your team? Here are some of our top sellers:
Allmade Unisex Organic Cotton Tee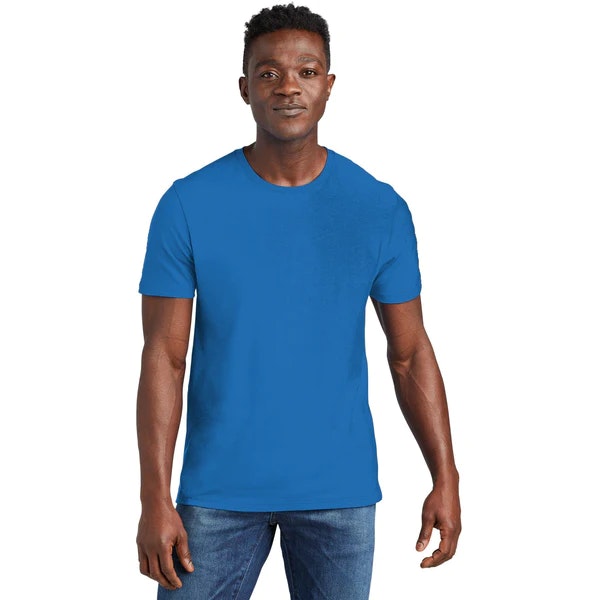 Every aspect of the Allmade Unisex Organic Cotton Tee is eco-friendly, including the label made from recycled tear-away fabric. The shirt itself is 100% organic combed ring-spun cotton, which is breathable to keep you cool when it's hot. Even though the eco-friendly fabric is soft to the touch, it is durable, ensuring you can enjoy the tee for a long time.
Alternative Eco-Teddy Champ Crewneck Sweatshirt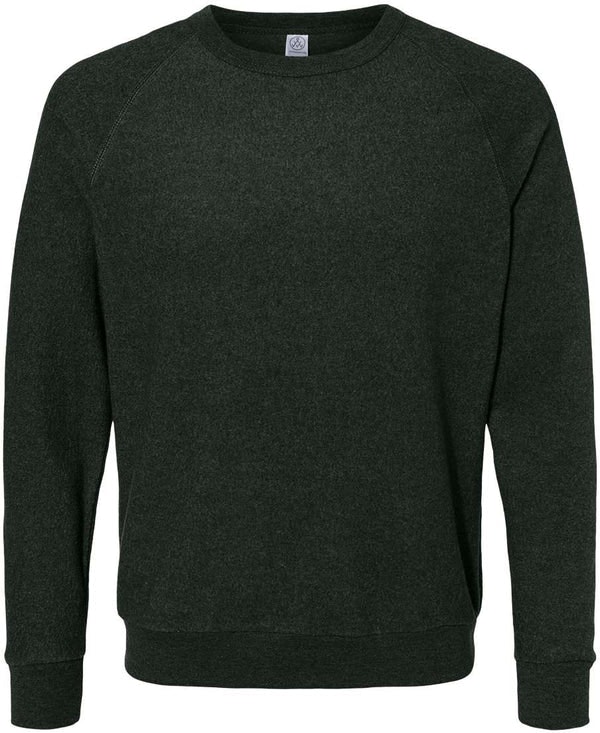 If sustainability is a priority, you cannot go wrong with the Alternative Eco-Teddy Champ Crewneck Sweatshirt. The sweatshirt's fabric is a blend of organic cotton and recycled polyester. The cotton material keeps the shirt breathable and soft, while the polyester aspect helps the shirt stretch to provide a comfortable fit. You can wear the shirt on its own or layer with it on cold days.
Econscious Organic Cotton Canvas Market Tote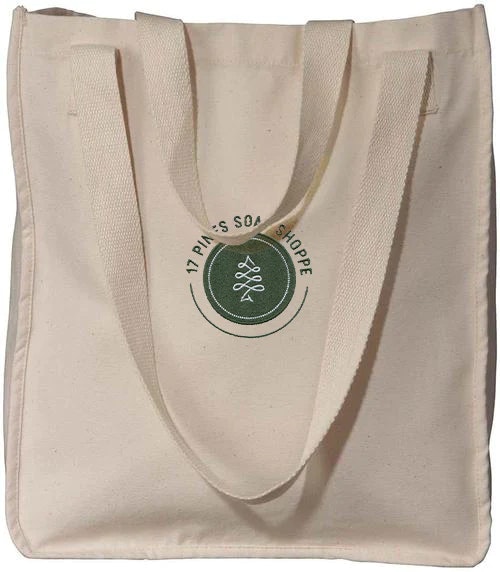 Discarded plastic bags make up a huge percentage of global plastic waste, and it takes almost a millennium for a single plastic bag to degrade in a landfill. Instead of shopping with plastic bags, become more eco-friendly by shopping with the Econscious Organic Cotton Canvas Market Tote – a reusable and durable shopping bag made from 100% certified organic cotton canvas.
Econscious 6-Panel Organic Cotton Baseball Cap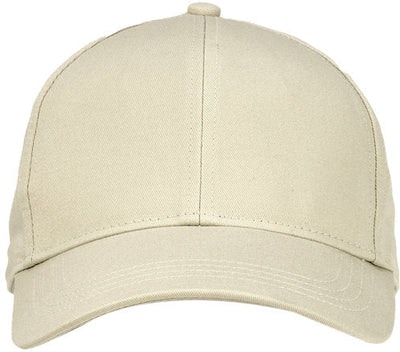 Protect your face from the sun and protect the environment by getting the Econscious 6-panel Organic Cotton Baseball Cap. The one-size-fits-all baseball hat is 100% organic cotton, which is breathable to keep your head cool while out on hot days. You can adjust the hat to better fit your head with the closure at the back, and the stylish hat pairs well with various outfits.
Customize Clothes Made With Organic Cotton at Thread Logic!
Organic cotton wins the organic cotton vs. regular cotton contest if your priority is quality, sustainability, and safety. If you want something affordable, regular cotton typically costs less. However, keep in mind that organic cotton lasts longer than regular cotton, making it a better-value product in the long run.
Don't know where to buy genuine organic cotton apparel? Head over to Thread Logic. We offer various styles of t-shirts, polos, bags, hats, and other apparel made from organic cotton. We also provide complimentary custom embroidery services to personalize orders. Since we don't have a minimum order requirement, you can order one item or as many as you need.
Contact us today to learn more about our custom embroidery services and order personalized organic cotton apparel.