Gen Z Clothing Brands: What Do They Want From Custom Apparel?
The world of Gen Z fashion can often feel like it changes at lightning speed. They're masterful at sharing trends on social media and letting everyone know their favorite clothing brands.
Gen Z is currently the largest generation on the planet, which means they're entering the workforce in droves. You'll want to align your customized apparel with the trends and brands that Gen Z loves. This helps create a welcoming atmosphere that embraces the future and acknowledges your employees' values.
Here, we're giving you a trend-by-trend breakdown of popular Gen Z brands. Plus, each of these items is customizable through Thread Logic.
Customized Champion and Nike Streetwear for the Win
Streetwear, which had its modest beginnings in the 1970s, truly took off in the 1980s and 1990s. Its look is defined by oversized apparel in comfortable fabrics, often incorporating elements of athletic wear.
But streetwear is about more than just keeping it casual. At its heart, streetwear is about personal expression. It focuses on blending comfort with individuality, giving everyone the opportunity to experiment and discover their own particular style.
Both Nike and Champion were and continue to be major players in streetwear.
They both offer a modern and comfortable aesthetic with affordable pricing. Each brand now also promotes a sustainable approach to fashion. Since Gen Z is one of the most environmentally-conscious generations, the majority prefer to support eco-friendly products.
Need some ideas for awesome streetwear apparel featuring some of Gen Z's favorite clothing brands? We've got you covered.
Champion
Champion specializes in innovative athletic wear. They're credited with inventing the hoodie as a warm-up garment for athletes. Gen Z continues to love Champion's durable and comfortable athletic apparel.
Champion Streetwear Apparel for Gen Z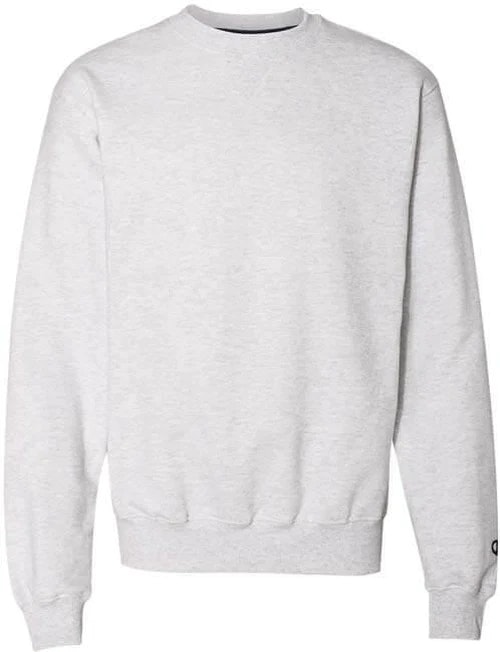 The ​​Champion Cotton Max Crewneck Sweatshirt is the ultimate comfort item. Made of cotton/polyester blend fabric, it provides a casual look that can be worn by itself or layered for added style. It features an embroidered Champion logo on the left cuff and can be customized with your company's logo on the front.
Nike
Nike offers athletic wear for people of all genders and sizes. From performance-supporting athletic shoes to relaxed, comfortable apparel, their modern products make Nike a leading contender in Gen Z streetwear. 
Nike Streetwear Apparel for Gen Z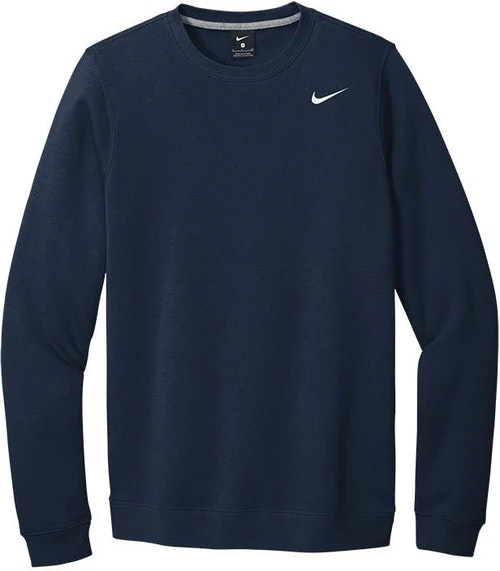 The Nike Club Fleece Crew will quickly become a staple in Gen Z's closet. Made of a comfortable cotton-polyester blend, the relaxed fit is perfect for layering. This versatile item can be mixed and matched with other items to easily express one's personal style.
Check Out the Gorpcore Trend With Columbia
For Gen Z, Gorpcore is about turning fashion on its head. Gorpcore is an offshoot of streetwear. It's less about looking stylish and more about wearing athletic and outdoor apparel that's highly functional and comfortable. Think of windbreakers, puffer jackets, fleece jackets and any outdoor wear loved by hikers.
Columbia
Columbia is a prominent brand for gorpcore apparel, making them a favorite clothing brand of Gen Z in 2022. They feature sturdy, high-quality athletic wear that promotes a vigorous outdoor lifestyle. Their affordable, eco-friendly apparel creates a minimalist appearance that's ideal for layering.
Columbia Gorpcore Wear for Gen Z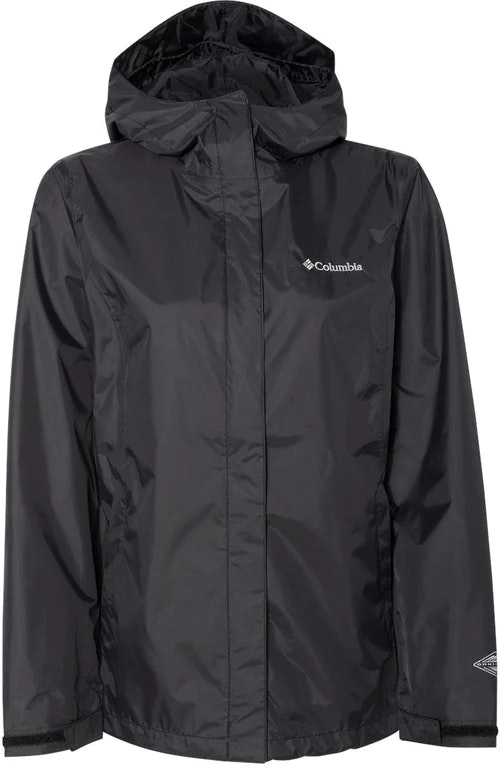 The sporty Columbia Ladies Arcadia II Jacket is a perfect example of the gorpcore aesthetic. Simple and practical, this jacket features a 100% Nylon Omni-Tech coated shell that's waterproof and breathable. The functional side pockets, hood and velcro cuff fasteners will make this a reliable favorite for any Gen Zer.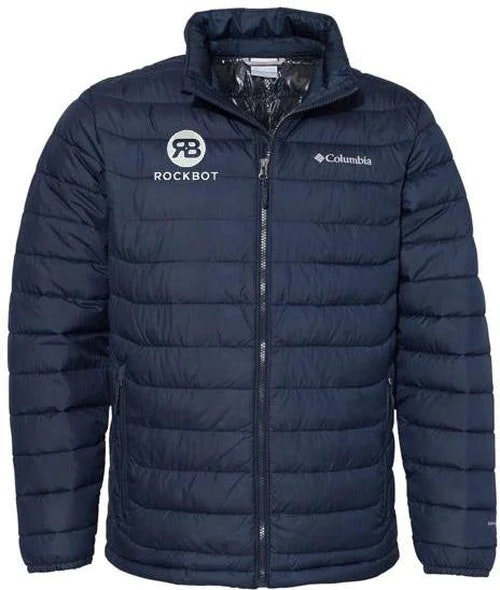 No gorpcore closet is complete without a puffer jacket. The lightweight Columbia Powder Lite Jacket features a polyester Omni-Heat™ reflective lining for warmth and comfort. Plus it offers additional protection from the elements with Storm-Lite DP polyester filling.
Oversized Everything–But Keep it Branded
When it comes down to finding Gen Z's favorite clothing trends, think oversized. Anything that's loose-fitting will be loved by zoomers, especially if it has the ability to be customized.
The easiest way to embrace this Gen Z trend is with oversized t-shirts. And honestly, who doesn't love a t-shirt? Not only are they affordable, they also offer comfort and versatility. T-shirts can be styled endlessly, from layering them with sweaters and jackets to matching them with sweatpants and skirts.
One thing to keep in mind if you're catering to the oversized trend is to include branded apparel. Gen Z can be very particular about logos, often steering away from generic clothing. They want to wear their favorite clothing brands with pride, and visible logos allow them to do so.
So where should you look for branded, oversized apparel that offers customizable designs? Consider Champion and Carhartt, two frontrunners in oversized fashion.
Champion
In addition to streetwear, Champion has oversized apparel to help you cover more Gen Z fashion ground. Spacious and roomy, their clothing displays their recognizable logo and provides customizable options.
Oversized Champion Apparel for Gen Zers
One of the simplest items to style is the Champion Heritage 6-Oz. Jersey Tee. It comes in multiple colors, and the Champion logo is sportily displayed on the sleeve.
Carhartt
Carhartt is a fashion-forward brand specializing in reliable workwear. From heavy-duty jackets to durable t-shirts, they focus on comfortable items that are built to last a lifetime.
Oversized Carhartt Apparel for Gen Zers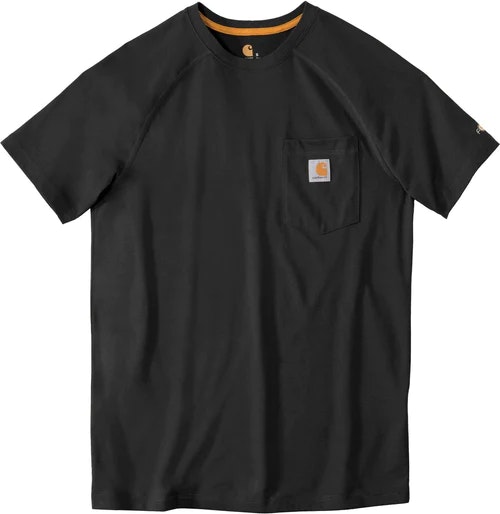 The Carhartt Force Cotton Delmont Short Sleeve T-Shirt offers a suave appearance and relaxed fit. It's made with moisture-wicking fabric and has the attractive Carhartt logo embroidered on the front pocket. Plus, you can customize this item with your own company logo as well.
Normcore Aesthetic: Customized Tommy Hilfiger Button-Downs & Polos
By now you've noticed that a lot of Gen Z's clothing trends focus on inverted fashion, and normcore is no different. Normcore is about authenticity and simplicity. It's the opposite of glamor, focusing on ordinary clothing worn by everyday people.
That's not to say that normcore is mundane. With the right items, it can be a sleek and trendy look that exudes professionalism and confidence. Normcore shows that you're proud to be part of a crowd. That brings us to a prime normcore brand, Tommy Hilfiger.
Tommy Hilfiger
A leader in the fashion industry, Tommy Hilfiger produces classic-looking American apparel and sportswear. It balances a casual, laid-back aesthetic with an upscale edge that's perfect for the Gen Z workforce.
Tommy Hilfiger Normcore Apparel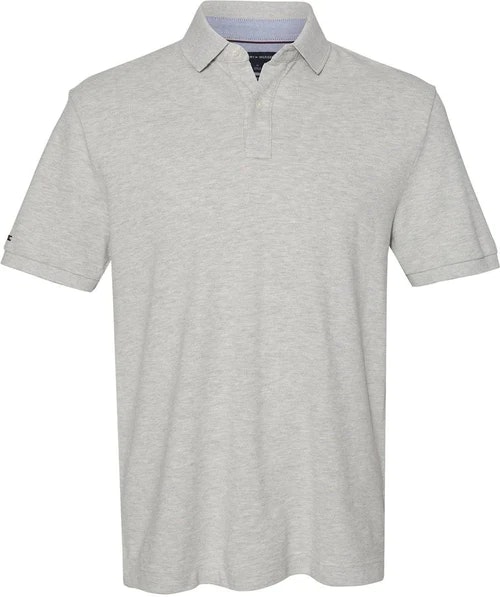 The Tommy Hilfiger Classic Fit Ivy Piqué Polo Shirt creates a casual and professional look. It features the Hilfiger flag logo on the right sleeve and a contrast-color trim inside the neck yoke for a sleek, clean aesthetic.
Want something a little more sophisticated for your Gen Zers? Try the comfortable Tommy Hilfiger Cotton/Linen Long Sleeve Shirt. This crisp button-down features the Hilfiger flag logo on the left chest pocket and can be embroidered with your professional logo.
Custom Bucket Hats & Beanies!
Millennials may have been shaken to their core by the bucket hat reboot, but Gen Z has embraced it wholeheartedly. Plus beanies continue to be a staple in practical fashion, which we in colder climates are especially thankful for!
The Sportsman Bucket Cap
Make a colorful statement with the Sportsman Tie-Dyed Bucket Cap. You can customize it with your company logo and find it in a range of bright, cheerful colors.
The North Face Circular Beanie
The North Face Circular Rib Beanie is a sure-fire pleaser for Gen Z. With a circular knit construction and a stylish logo, it provides a simplistic look and cozy comfort for cold weather.
Thread Logic Can Help You Order On-Trend, Customized Clothes for Your Gen Zers!
Zoomers are officially in the workforce, so why not welcome them in style? At Thread Logic, we can help you discover trendy clothing that Gen Zers will love. We carry many eco-friendly brands with fully customizable products to help you promote company unity and inclusivity. Find the perfect Gen Z clothing items today!