Our Best Selling Callaway Apparel
Callaway apparel has been a closet staple for many golfers due to its versatility, comfort and style. But you don't have to be a golfer to enjoy wearing Callaway apparel. In fact, Callaway products can feel great and look gorgeous for any occasion, especially when you're looking for company-wide apparel to customize wth your company logo.
Why Callaway?
There are many reasons Callaway has broad appeal: 
Versatile fashion: Callaway offers a wide variety of lifestyle and performance-driven apparel for all personal styles and body shapes.
Superior technology: From UV protection to water-repellant fabrics, Callaway is known for its technologically-enhanced garments.
Comfort: Callaway's products are designed to keep you comfortable all day, whether you're doing a triple bogey or simply enjoying an outdoor picnic.
Stylish: Callaway not only keeps you comfortable, they also make sure you feel confident in your appearance. Their sleek designs offer simplicity and elegance to help you feel your best.
Sustainability: Callaway remains committed to eco-friendly practices, including using recycled fabrics in their apparel. 
Callaway Soft Touch Hoodie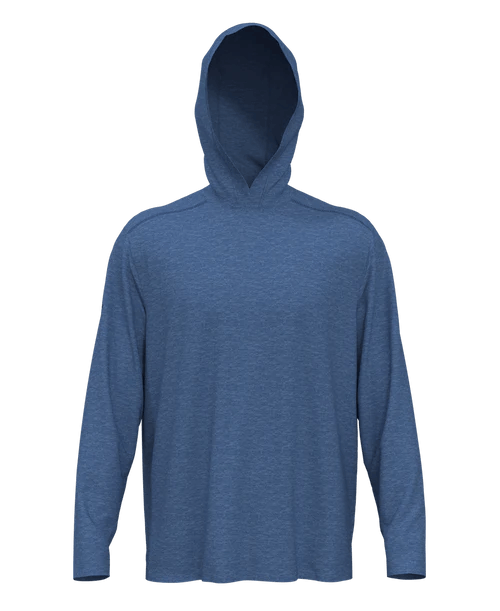 Swing high and look good doing it with the Callaway Soft Touch Hoodie. The stretch fabric of polyester and elastane allows you to comfortably increase your range of motion. No matter the weather, you'll be protected from the elements due to its wind and water-resistant and UV Block technology. 
Callaway Ventilated Striped Polo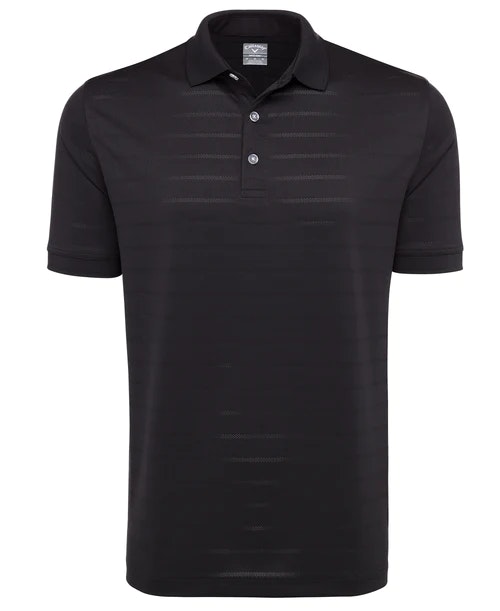 Slick and streamlined, the Callaway Ventilated Striped Polo is everything you want in a company polo. With a ventilated polyester pique mesh knit fabric, this short-sleeved shirt keeps you comfortable by allowing air to flow freely around you. 
The Opti-Dri technology transfers moisture away from your body, making it perfect for hot and sunny days. Choose from five cool-toned colors, and customize it with your company logo embroidered on the front to achieve the ultimate look in professionalism.
Callaway Heritage Cap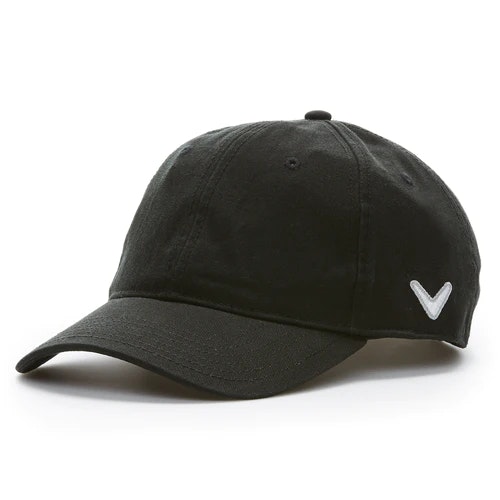 The Callaway Heritage Cap is easy to wear and pair with a number of outfits. The 100% washed cotton gives it a soft feel and the adjustable buckle helps you size this cap for all-day comfort. The functional design features a low-rise profile to keep the sun out of your eyes. 
Callaway 1/4 Zip Pullover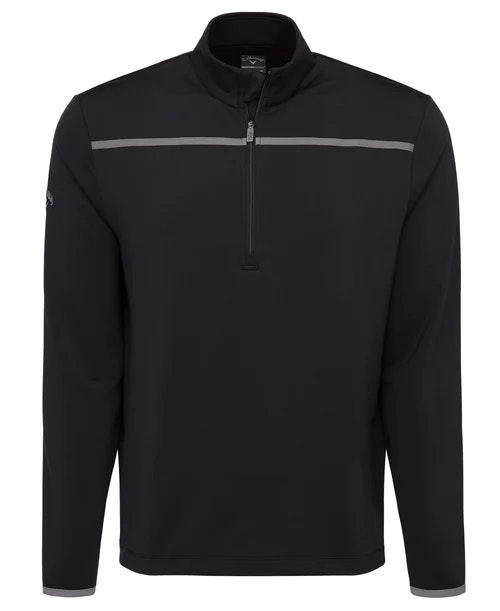 Need an outdoor garment that's warm, breathable and absorbent? Look no further than the Callaway 1/4 Zip Pullover, which contains moisture-transferring Opti-Dri and UV Repel technology. The polyester and spandex fabric delivers enough flexibility to stretch and move around in, and even after repeated washings, it never loses its shape.
Callaway Ladies Micro Texture Polo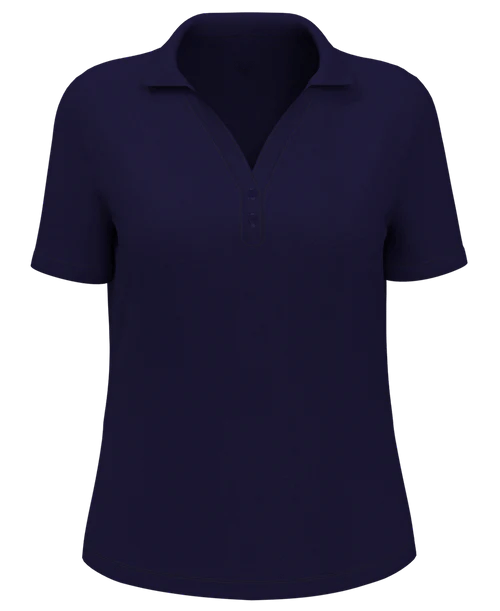 The versatile design of the Callaway Ladies Micro Texture Polo is easy to dress up or down for multiple occasions. Crisp and form-fitting, it displays a placket of three Callaway embossed buttons and a hemmed bottom with side vents.
The polyester fabric provides sun protection and Opti-Dri technology to keep you cool and dry. From deep black to vibrant tile blue, you can easily find a color to match your company branding and logo. 
Callaway Ladies Full-Zip Ottoman Jacket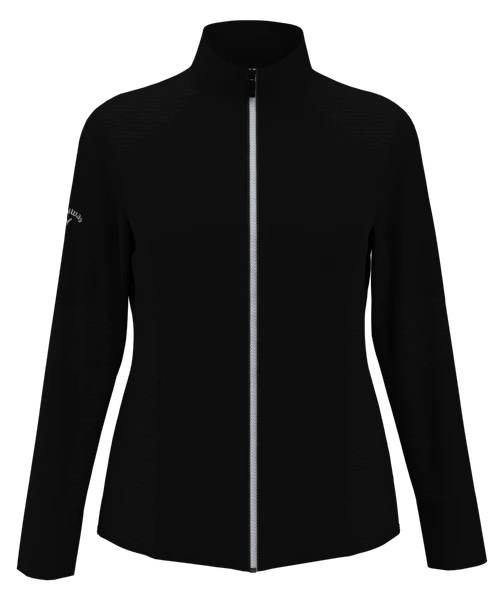 The Callaway Ladies Full-Zip Ottoman Jacket delivers simple elegance like no other item. The sleek design includes a Callaway signature zipper pull and an embroidered Callaway TOUR logo on the sleeve.
This high-performance garment is both practical and durable for everyday wear. The polyester fleece fabric is thermal and anti-pilling, providing an extra layer of cozy warmth for chilly days.
Callaway Ladies' Broken Stripe Polo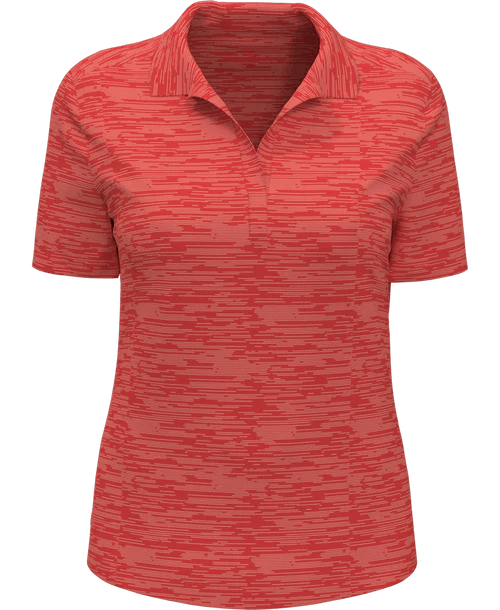 The Callaway Ladies' Broken Stripe Polo is ideal for almost any activity, from summer golf games to team Zoom meetings. With UV Repel and Opti-dri technology, this stunning polo is highly functional. The soft polyester jersey knit fabric makes it easy to stay cool and comfortable throughout the day. 
Callaway Ladies' 1/4 Zip Water Repellent Pullover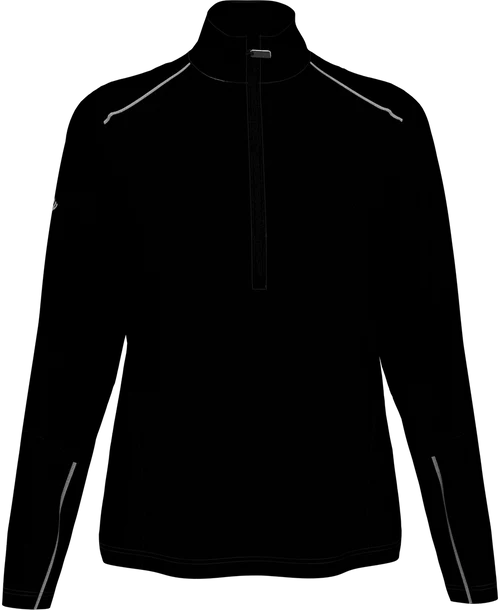 Looking for a stylish pullover that withstands the elements? Then check out the Callaway Ladies' 1/4 Zip Water Repellent Pullover. The polyester interlock fabric has a water-repellent finish to guard you against rain and wind. Plus, it keeps your skin protected with UV Repel technology.
The stretchy fabric also includes reflective tape with overlocked stitching across the shoulders, back yoke and forearms. From casual hikes to team scavenger hunts, this sleek pullover provides comfort and flexibility to help your employees enjoy a variety of team-building activities.
Callaway Ladies' Full Zip Waffle Fleece Jacket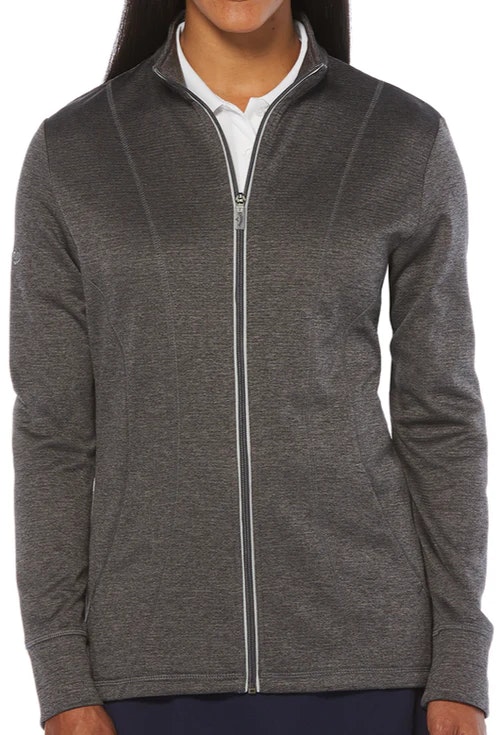 Cozy and feminine, the Callaway Ladies' Full Zip Waffle Fleece Jacket is the ultimate comfort item. Made from thermal polyester fleece fabric, it provides long-term warmth and durability. Its practical design includes front open pockets and a contrast zipper with an easy-to-pull rubber zipper pull.
Find Superior Apparel for Your Team With Thread Logic
At Thread Logic, we're here to help you and your employees look and feel great. From heavy-duty outdoor jackets to lightweight polos, we offer the best in comfort, durability and style. Explore our many sustainable fashions or speak with our team to talk about your company's customized apparel needs