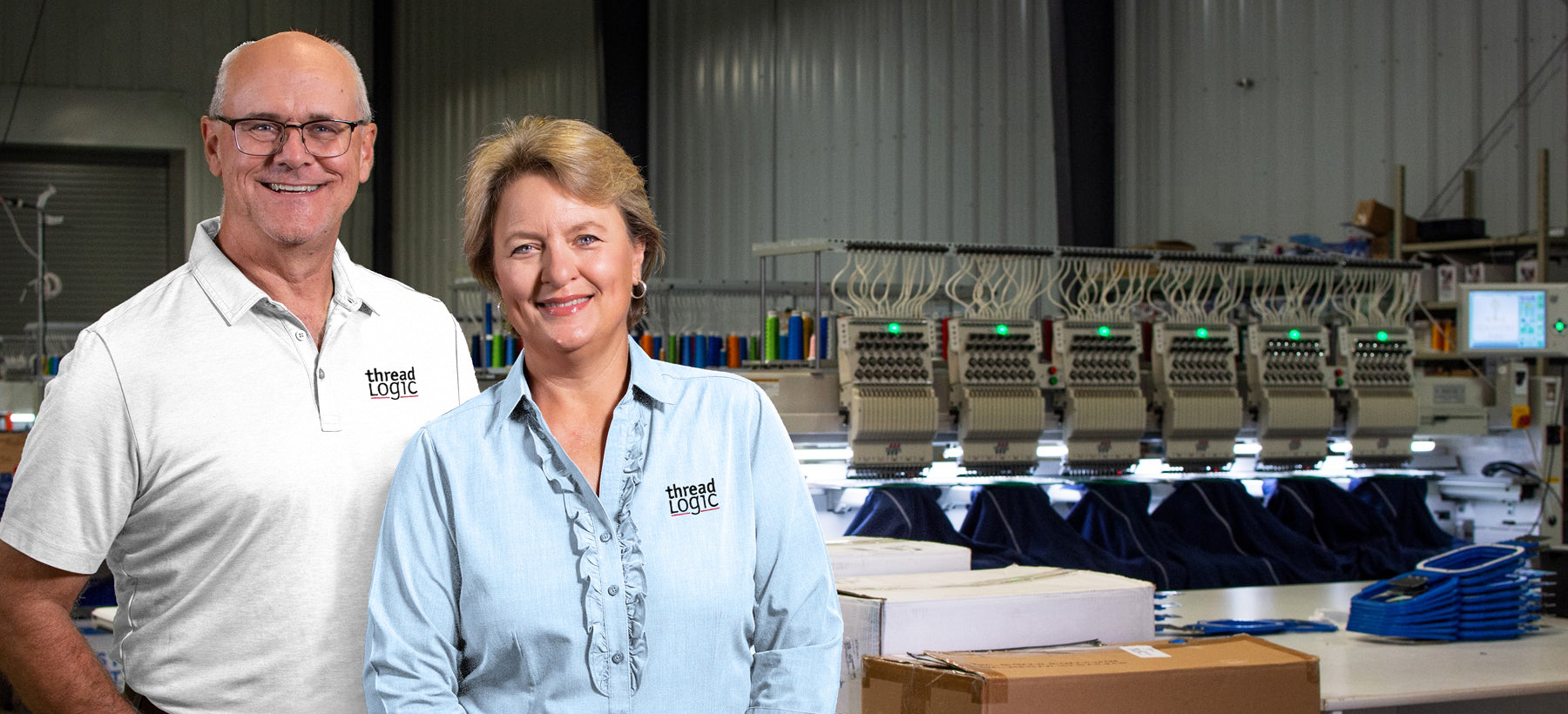 In early 2002, Thread Logic was born in the basement of the home of Jeff and Wenda Taxdahl. One small embroidery machine, a computer, and a dream. Jeff had a marketing background and had just been laid off from a "coporate job". Wenda had a "real job" at the time as a graphic artist.
They developed Thread Logic's first eCommerce website in 2005. It was about the same time Jeff convinced Wenda to leave the security of her "real job" and join him in the business full-time.
Since then, the business growth has forced them to move three times and they now operate in thousands of square feet of space with over 40 embroidery heads and more than 24 employees. Thread Logic now ships hundreds of thousands of logo embroidered products to customers across the country every year.
As a company, they have survived a recession, a pandemic, and the trials of owning a small company. As a couple, they raised two wonderful children and have been married for over 30 years. As they often say, "We have been truly blessed."
Their guiding principles: Do good work. Keep your promises. Treat others fairly.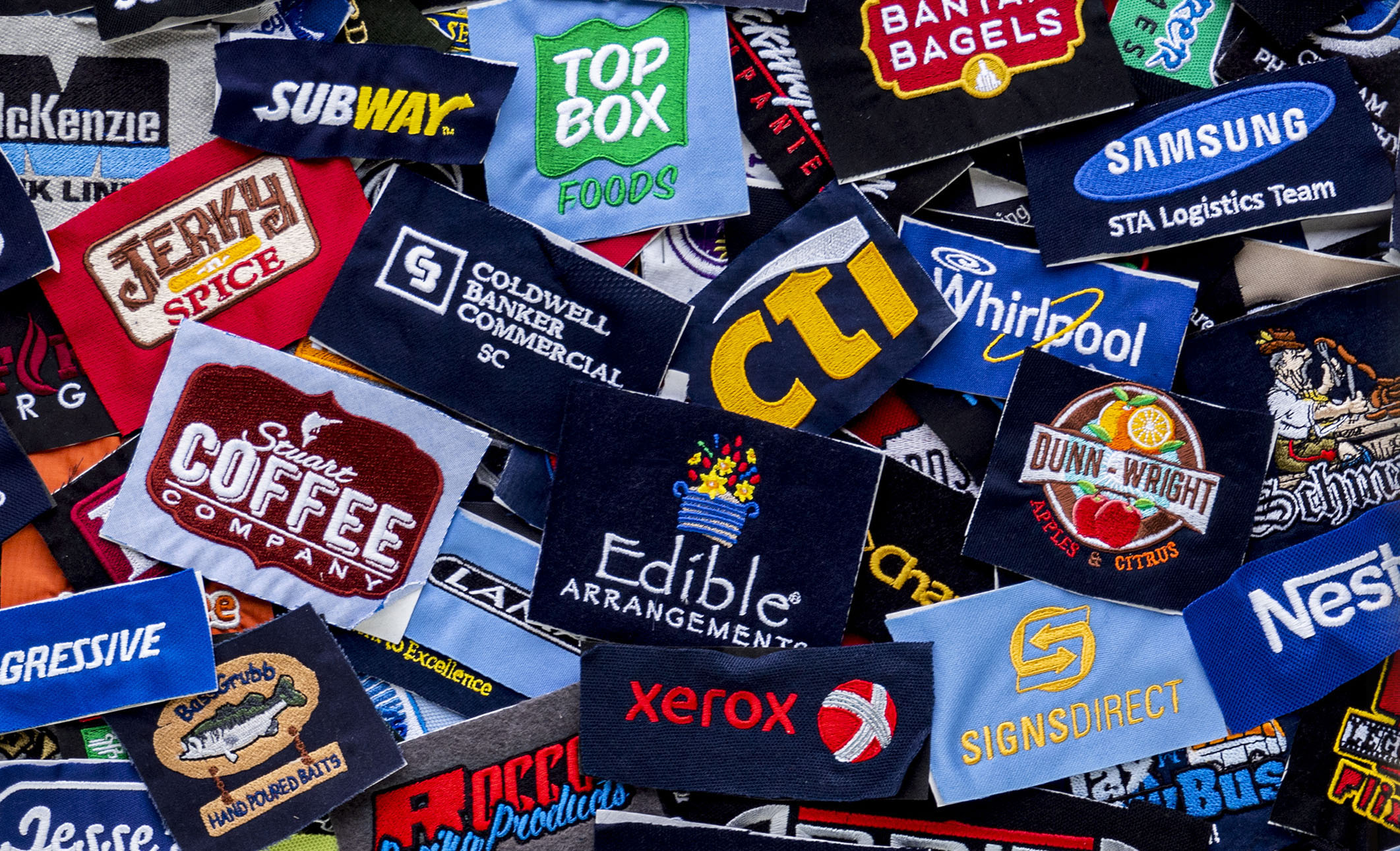 Logo Embroidery is All We Do
Our expertise is custom logo embroidery. We don't sell magnets, pens, or coffee mugs. That would be a distraction for us. No logo embroidered item leaves our shop until it passes our stringent inspection process. Few embroidery companies match our high standards and customer service.
It's more than just a logo, it's your story. Tell it.
Awards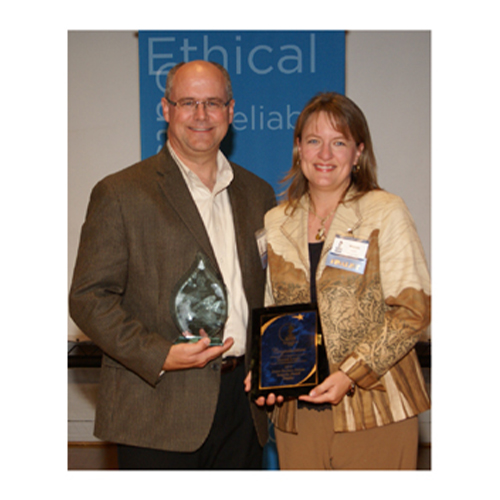 BBB Integrity Award Winner
The Better Business Bureau's Integrity Award recognizes and applauds the brightest companies and sets the standards by which other companies are measured.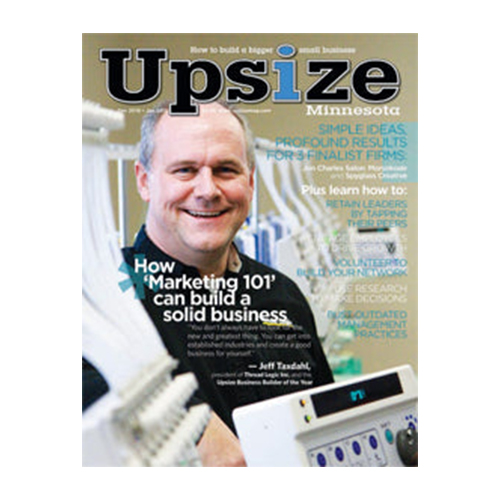 Business Builder of the Year
Awarded by Upsize Magazine, Thread Logic was chosen to receive the award based on their innovative business model, unique internet marketing ideas, innovative pricing strategies and high level of customer service.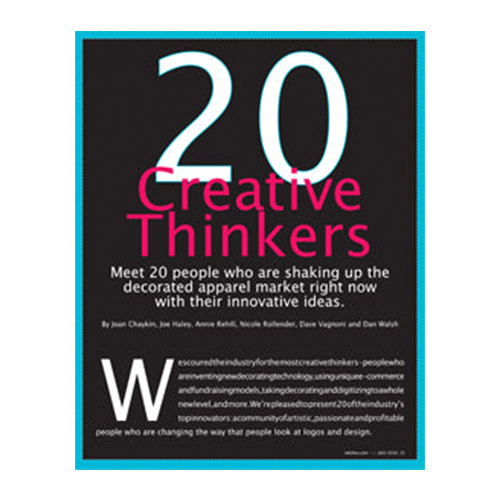 20 Creative Thinkers
An industry trade magazine, Stitches, recognized Thread Logic owner Jeff Taxdahl as one of the industry's 20 Creative Thinkers who are shaking up the decorated apparel market right now with their innovative ideas.