Trade Shows Are Back - Here's What Should Be in Your Swag Bag
The COVID pandemic caused significant problems in 2020 and beyond. The chaos of its early days is still so fresh that everyone can vividly remember the struggle. Nearly every facet of life was disrupted, including social gatherings and in-person events.
Concerts, sports and other large assemblages were almost nonexistent for a while, which was a shift that many people weren't prepared to handle. These shutdowns, of course, included trade shows and conferences.
The business world did its best to compensate for this setback by switching in-person events to digital formats. But while digital channels help spread and strengthen brand awareness, in-person events have proven to be a stronger approach for achieving sales and marketing goals for many businesses.
Fortunately, trade shows and conferences are back! Sales and marketing professionals can once again network face-to-face with potential customers and partners while demonstrating the value of their products and services.
If you have a big industry event coming up, you've got a lot of planning on your plate. You may be in charge of everything from coordinating the booth to determining what shirts and other apparel items should be worn at the show.
But beyond logistics and strategy, have you considered what kind of promotional items you're going to give away to people who visit your booth?
Swag bags are very popular because they get brands in front of people. By giving someone a gift, you can instill a positive association with your company. But here's the catch—the swag can actually have the reverse effect if it's useless junk.
What Types of Items Go Well in Swag Bags?
People don't need any more pens, USB drives or other cheap plastic items that'll only end up in a trash can. The best promotional products are the ones that offer real value to the recipient. Here are some great trade show swag ideas that people will actually appreciate getting.
Beanies
Winter can get long and miserable. In places like Minnesota, the season can drag on for six months and the weather can dip far below freezing. If you toss a customized beanie into your company's swag bag, people will be happy to cover their heads with it on a chilly day.
Port Authority Stretch Fleece Beanie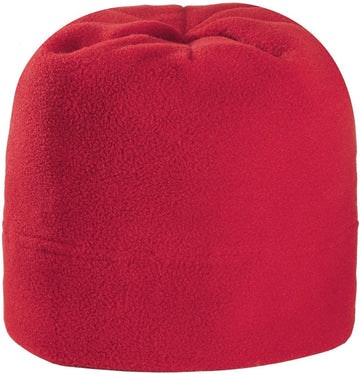 Simplicity goes a long way, and this beanie is a perfect example of that philosophy. It comes in solid colors with no frills and is made with 95% polyester and 5% spandex fleece to ensure seasonal coziness.
Port & Company Knit Cap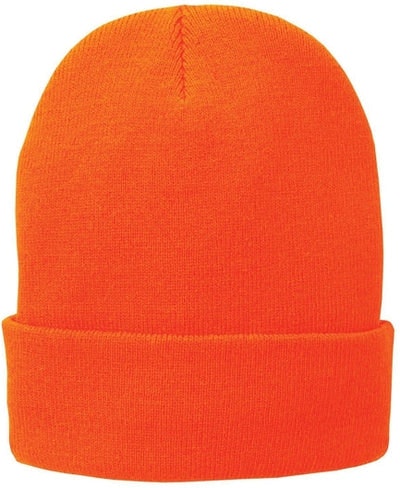 When people think of classic winter style, they think of knit caps with a folded cuff. It's the type of cap you see an abundance of whether you're tailgating at a football game, skiing, ice fishing or out shoveling the driveway after a blizzard.
Port & Company Beanie Cap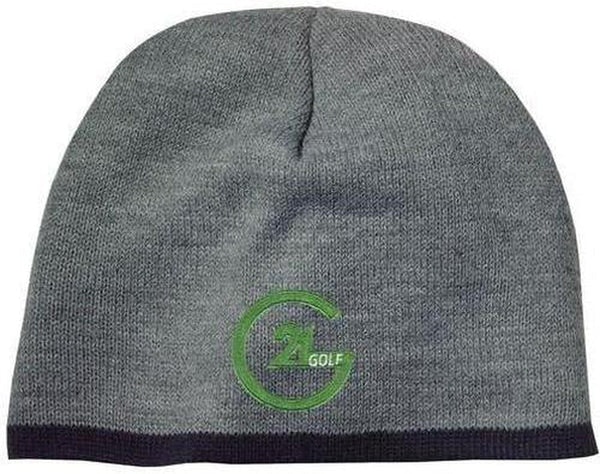 Sometimes people want a traditional look with a slight edge. This beanie cap comes in a variety of solid colors or with contrasting trim for a subtly sharper look. It comes in 100% acrylic and various acrylic/poly blends to ensure the wearer feels warm and comfortable when they're on the go.
Port Authority Fleece Headband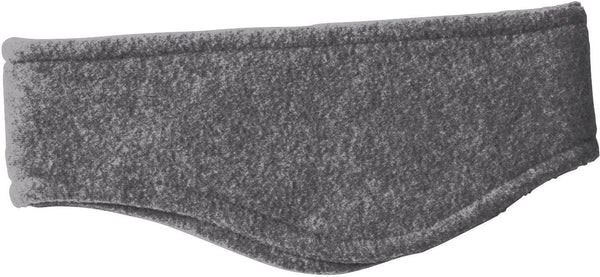 Plenty of winter days call for heavy physical activity. This can include outdoor chores, running a 10K race or chasing the little ones around the yard for a snowball fight. Days like these call for a headband to keep your ears warm without making you overheat.
Caps
Mesh & Trucker Caps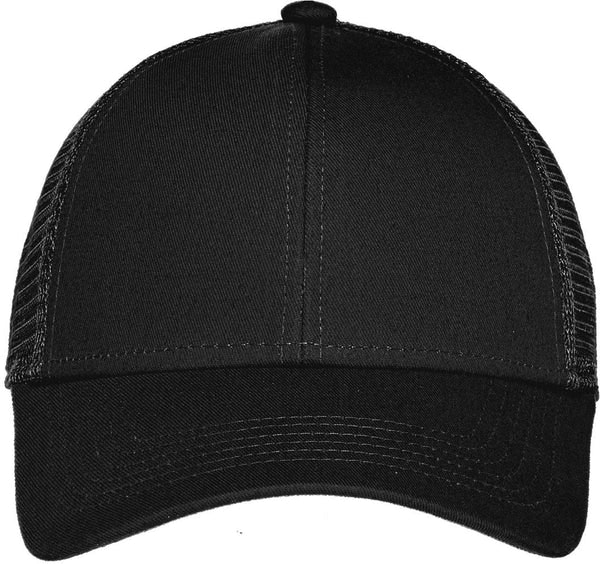 Trucker hats have been popular since the 1970s. They're worn by truckers, farmers, rock stars and everyone in between. Mesh trucker hats are great as a promotional product because the front panel is large and ideal for sporting company logos.
The Port Authority Adjustable Mesh Back Cap provides breathability and comfort in solid, low-profile colors. The Valucap Sandwich Trucker Cap delivers similar ventilation and a relaxed feel but with more eye-popping color combinations.
Fitted Caps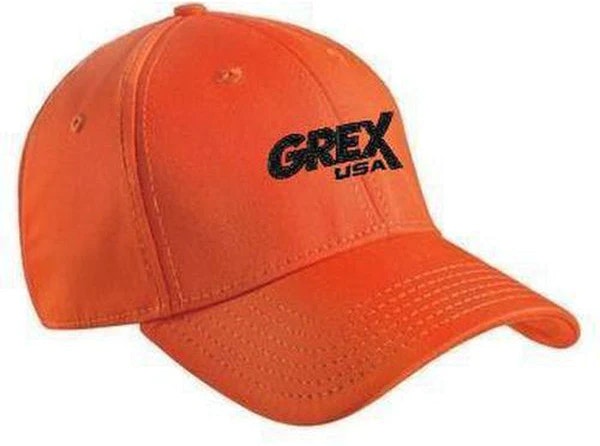 Snapback hats were hugely popular in the 1990s and have been making a comeback in recent years. But one type of hat that never truly goes out of style is the fitted cap.
While adjustable caps are trendy at the moment, fitted caps have been around for decades and are strongly tied to American traditions like baseball. In other words, they're always cool.
The New Era Structured Fitted Cotton Cap is casual, durable and breathable to ensure comfort on warm days. The Port Authority Flexfit Cap offers a similar look to a standard fitted cap, but it's made with a poly-weave spandex material that stretches to ensure a perfect fit.
Bucket Hats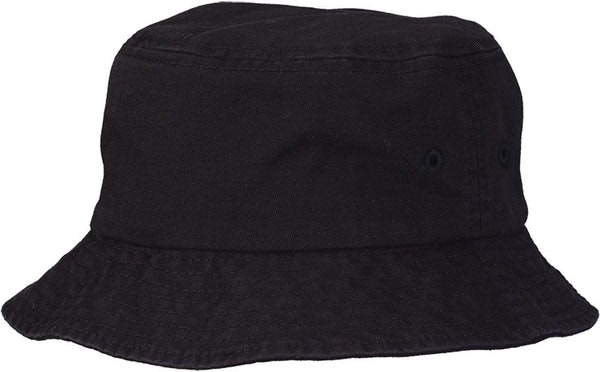 Also called fisherman's hats, these caps have been around for over 100 years and were created to protect wearers from rain and sun. Although they were invented with a functional purpose, bucket hats gained momentum and became trendy in the 1950s and 1960s. 
Bucket hats fell out of favor for a while, but since the 90s have come back and remain a fashionable accessory. The Sportsman Bucket Cap and the Port Authority Bucket Hat are made out of durable twill materials and come in a variety of colors to accommodate many different types of logos.
Totes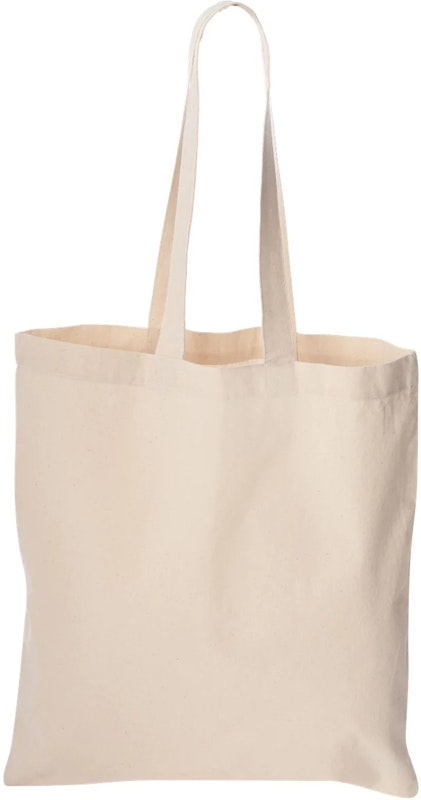 What kind of swag bag would it be without…well, the bag? Custom-embroidered totes make a great option to keep the swag neatly packaged and ready to hand out at a trade show. But they're also practical for everyday life, especially when many people are making a conscious effort to stop using plastic bags.
If you're interested in going with traditional totes, the Liberty Bags Branson Tote and OAD Contrast-Color Handle Tote are great options. They're both made with quality materials (heavy cotton canvas for Liberty Bags, cotton twill for OAD) and come in attractive and understated color options.
For a different take on a swag bag, you might be interested in the OAD Economical Sport Pack. This is a sporty, tactical option that can be worn like a backpack, as opposed to standard totes that can be carried by the handle or slung over a shoulder.
Get Custom Swag and Promotional Items for Your Next Trade Show or Conference
There are plenty more trade show swag ideas out there, but these items provide a great starting point. Just remember that no matter what you choose, the best gifts are the ones people will find practical in their daily lives for years to come.
At Thread Logic, we can help whether you need custom embroidered t-shirts, hats, totes or a variety of other promotional apparel, headwear and bags. Check out our current sale items or browse all of our options. If you have any questions, feel free to call us at 800-347-1612 or send us a message.