A shirt collar can make or break your dress shirt's style. Whether it's a forward point, cutaway, wingtip or other specific style, there are many unique looks you can craft by choosing the right collar. But the number of different collars can be confusing, and with certain nuances to each style, how you can be sure you're wearing the right style for the right occasion?
Here are a few different types of dress shirt collars that you should consider for your upcoming formal event.
Types of Dress Shirt Collars
1. The Forward Point Collar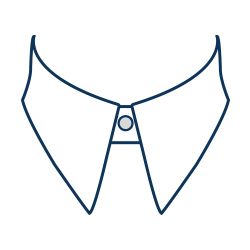 The forward point collar supplies less distance between the two tips on each side. You'll find this type of collar on many different styles of dress shirts from classic fit to modern fit and others.
2. The Button-Down Collar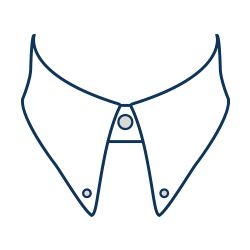 Button-down collars look great for any type of social engagement, keeping your tie in place all night long, thanks to the set of buttons that fasten the collar points to the front of the shirt. 
3. The Spread Collar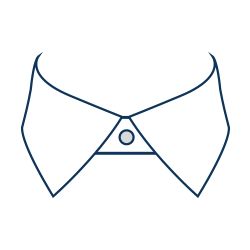 Named such because the collar points are angled outward rather than down to create a wider spread. This modern option works best for people with thin, long faces and a powerful tie knot like a full Windsor.
4. The Tab Collar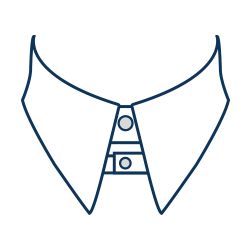 Wear a tabbed collar when you want to put your tie front and center. With an extra strip of fabric and press stud, the two points are connected under the tie knot, providing an upscale, formal look. 
5. The Cutaway Collar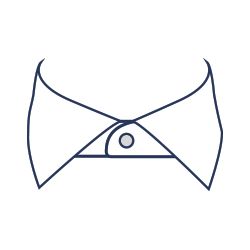 Cutaway collars are similar to spread collars, but the range between points can vary along with their angle and thickness. As such, you should always wear this formal collar style with a tie and a full or half Windsor knot.
6. The Band Collar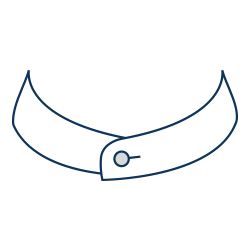 Contemporary and simple, the band collar is essentially a dress shirt that doesn't have the traditional fold-over collar. Rather, it contains a simple band of fabric, usually up around an inch, that runs around the neck. You won't need a tie with this option, so it's great for casual situations when you want a unique look.
7. The Club Collar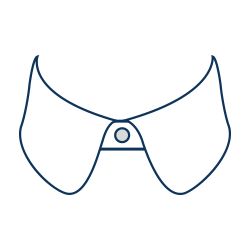 Also known as the Eton collar, this style was developed to signify membership in a special club. Essentially, take a basic collar, round off the points and eureka! The club collar was born.
8. The Pin Collar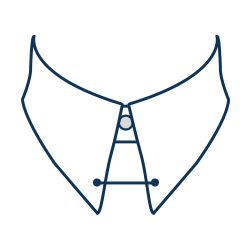 Useful for creating a sophisticated, elegant look, the pin collar is designed to both hold your collar tabs secure while drawing the eye into your necktie area. With the pin that runs underneath your tie knot, it makes it much more prominent.
9. The Wingtip Collar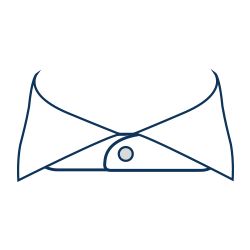 It's called the wingtip collar because the shirt is so heavily starched that the tips stand up and resemble wings. These are reserved for the most formal occasions, normally worn with tuxedos and other classy attire.
How To Select Shirt Collars For Different Occasions
Almost any collar above will work for a formal engagement, but you can't go wrong with a classic like forward point, button down and/or spread collars. When picking out your collar, make sure you can fit one to two fingers between your neck and collar when buttoned, without a gap showing. Those with thin faces tend to look better in spread collars, while those with wider faces tend to look better in something like a forward point.
Conclusion:
When it comes to nailing your fashion choices, picking the right shirt collar will help you look good, no matter the occasion. Give one of the options above a try and craft a head-turning style.
Are you in need of new dress shirts? Take a look at the many high-quality options offered by Thread Logic. We can personalize a range of shirt types, fabrics, patterns, colors and other options with our embroidery services -- shop our online store today to find the perfect clothing items that match your unique look.
*All images are sourced from Paul Fredrick