Holiday Promotional Items to Give Your Employees in 2022
Choosing the perfect gift for a friend, spouse, or employee is a bit of an art. For some of us, this ability comes naturally. The rest of us second-guess ourselves and settle for something that gets the job done. So what do you do when you need gifts for your entire office?
If you have recently found yourself asking "What should I get my employees for the holidays?" you're in the right place. Enter Thread Logic's holiday gift sets for employees. We make it easy to feel more like Santa and less like Scrooge with the right mix of holiday cheer for your crew. 
Here, we'll help you find personalized and practical gifts that tell your story and never go out of style. Let's take the stresswork and guesswork out of delivering the perfect gifts!
Why Give Gifts to Your Employees?
The holidays are the perfect time to reward your employees for all the hard work they put in during the year. It's a simple gesture that carries more weight than you might think.
Giving employees gifts improves relationships, boosts morale, generates positivity, and demonstrates your commitment to your team. Your employees are your most critical asset. It's important to make sure everyone who works for you feels valued and included this time of year. 
Making a Good Holiday Gift Set for Employees
Gift sets are an easy and cost-effective way to reward your entire office. Whether you have a team of five people or five hundred, gift sets provide diverse and practical gift-giving solutions that reach across demographics and job titles.
A good gift set reflects your company's values and speaks to everyone equally. At Thread Logic, we make it easy to create meaningful, practical and promotional gift sets that match your unique needs. You can easily choose gifts that fit the geography, values and atmosphere of your workplace.
Meaningful
When people ask, "What is a good gift to give your employees?" they're really asking how to give a gift that feels meaningful. The old adage "It's the thought that counts" doesn't ring true for everyone, especially in the workplace.
In fact, according to the Washington Post, the thought may not count for as much as we'd like to believe. No matter how much thought you put into your gifts, the recipient will never know what you were thinking. They simply like or don't like their gift.
Avoid awkward encounters by giving gifts that you know will feel meaningful. Thread Logic can personalize every gift item you give so you know the recipient feels appreciated. 
Practical
It's easy to give a meaningful gift when you give items that fill a need or solve a problem. Practical gifts make life easier or more comfortable for the person receiving them. They're more than keepsakes or tokens of appreciation, they're items that can be used or worn on a regular basis.
Create your own set of practical gifts from Thread Logic's expansive catalog, and then personalize the items to add a meaningful touch. You can mix and match practical gifts like jackets, baseball hats, towels and coolers.
In colder climates, a personalized insulated jacket makes a superb practical holiday gift. Craftspeople, teachers and chefs might appreciate a custom embroidered apron. No matter what your employees do, we have a gift to match their passions. 
Promotional
Promotional gifts are the perfect end-of-the-year thank you for your customers and clients. When you customize those gifts with your logo, you remind those valuable customers of your good work together and maintain a visible brand presence. Promotional gifts are also a fantastic way to circulate your brand and attract new business.
This year, thank your customers with an embroidered softshell jacket, laptop sleeve or beanie. From corporate apparel to practical accessories, Thread Logic has hundreds of gifts to reflect your important business relationships. No matter what industry you work in, we can help you find the perfect gift set.
Our Top 10 Ideas for Promotional Gifts to Include in Gift Baskets
Ready to get your gift on? Let's look at some of our most popular gift items. Remember, everything in our catalog is customizable to match your gifting needs, and our prices already include embroidery for your logo. Call us today to get started or for suggestions on how to make the biggest impact with your gifts this season.
1. Q-Tees 19L Zippered Tote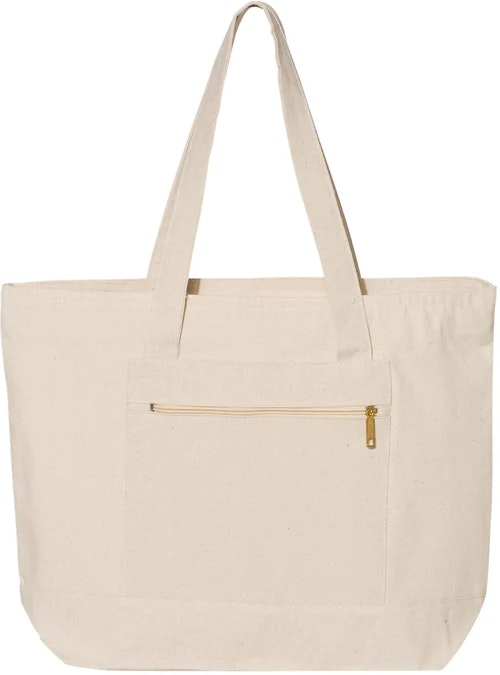 Sturdy fabric tote bags never go out of style, and the Q-Tees 19L Zippered Tote is both practical and promotional! Whether at the beach or the grocery store, a custom tote bag with your logo always makes an impression. Choose from a variety of colors and styles to match your unique mood and brand.
2. Gildan Heavy Blend Hooded Sweatshirt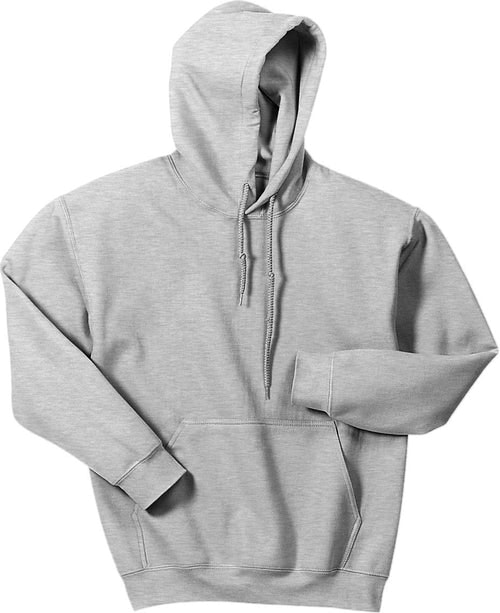 The  Gildan Heavy Blend Hooded Sweatshirt is comfy on the couch and practical during fall runs. Stay warm and fashionable with these blended heavyweight sweatshirts, available in a rainbow of colors. Proudly wear your company's logo wherever you go with customizable embroidery.
3. Port Authority Nailhead Messenger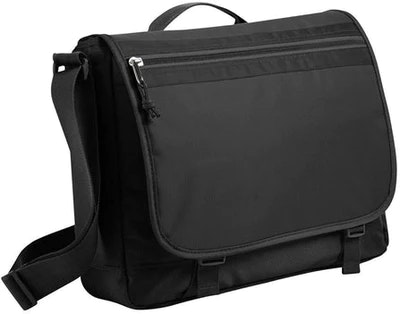 A high-quality messenger bag is the perfect gift for office workers and creative professionals alike. Our Port Authority Nailhead Messenger bag is made from a sturdy 420 denier polyester material and will fit most 15-inch laptops. The front flap provides the perfect blank canvas for your logo or message. 
4. Carhartt Watch Cap 2.0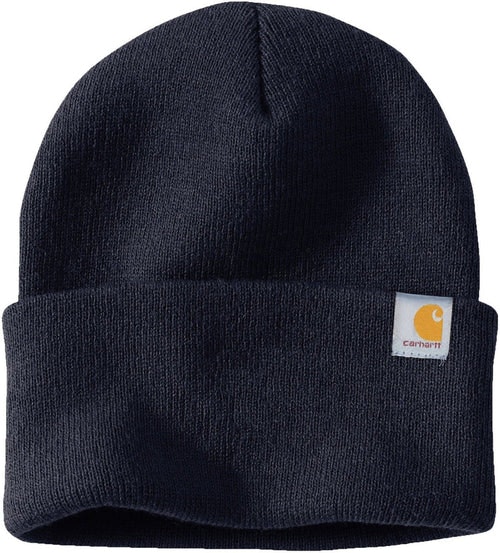 Stay warm and fashionable with a custom beanie. Our cozy Carhartt Watch Cap 2.0  features a stretchy stay-put feel with a fold-up cuff. It comes in a variety of colors so you can easily match them with a pullover or vest.
5. Port Authority Value Fleece Jacket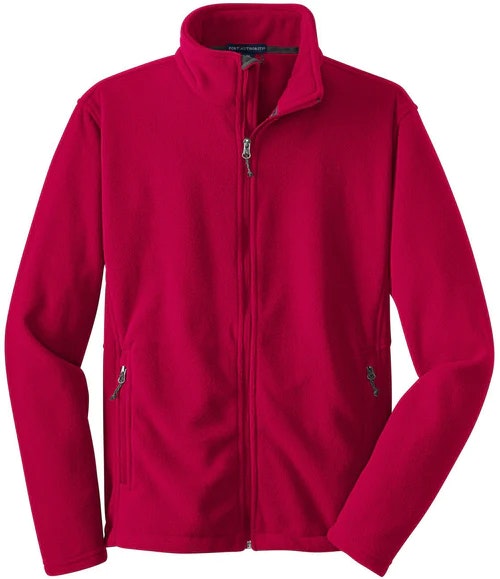 Everyone can use a comfy, high-quality fleece and our Port Authority Value Fleece Jacket is beautifully versatile and durable. This jacket has medium weight and is cozy to wear, coming in a variety of classic colors. Once we add your logo, your employees will be the sharpest-looking group in the office.
6. Clique Hudson Jacket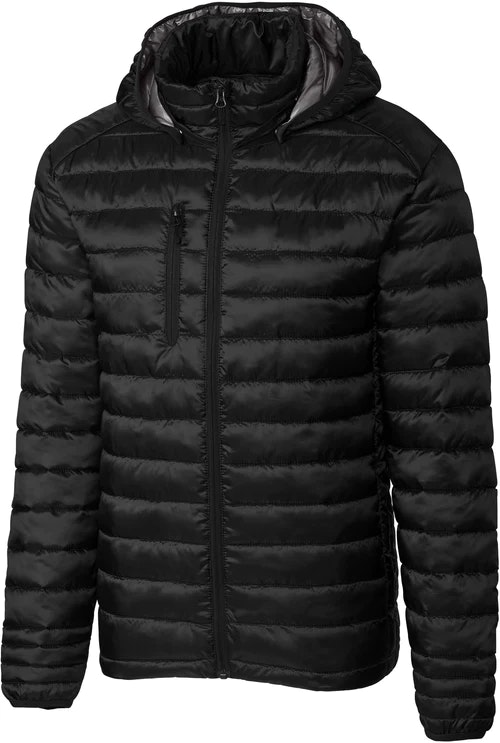 Talk about practical gifts! For cold weather climates, the Clique Hudson Jacket can't be beaten. Your employees won't want to take off this water-resistant puffer jacket that easily packs down for day trips and keeps you warm when the mercury drops.
7. Ogio Roamer Pack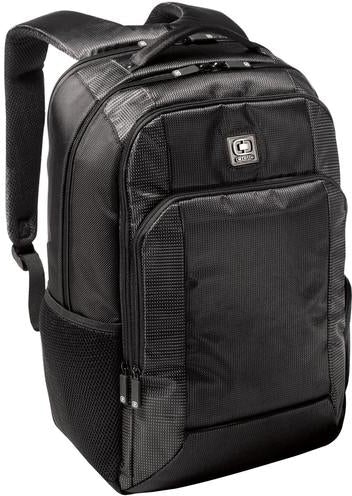 Our Ogio Roamer Pack is a practical and versatile gift for any employee. Stash your laptop, use it as a travel carry-on or hit the hiking trail in any weather. These durable packs hold your gear and water bottle and look amazing with your logo embroidered across the front. 
8. Carhartt Backpack 20-Can Cooler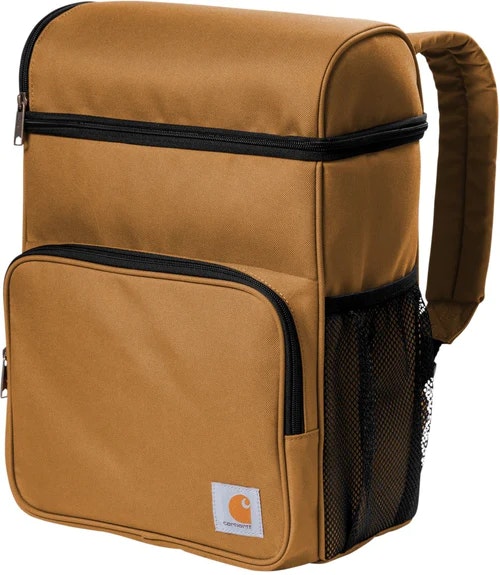 Take the party with you wherever you go with the Carhartt Backpack 20-Can Cooler. Great for potlucks, picnics and barbecues, the insulated compartment holds up to 20 cans of your (and your friends') favorite beverages. The rugged, leak-proof design means this gift will last for years to come. 
9. The North Face Sweater Fleece Vest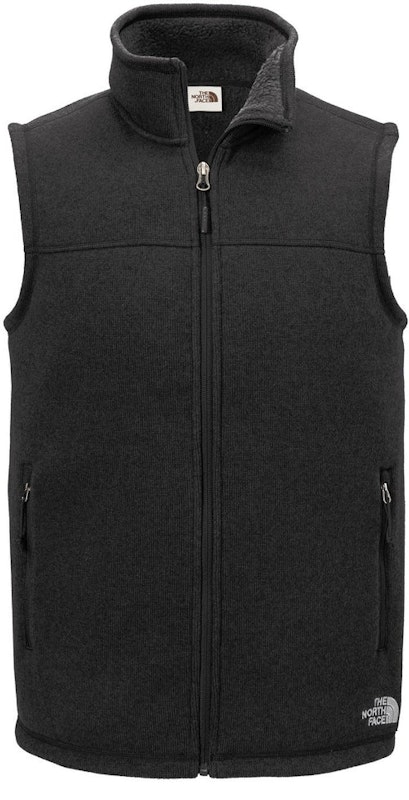 The North Face Sweater Fleece Vest is a bestseller due to its style and comfort. Wear it around the house, the office or out on the town. This cozy garment is partially made from recycled materials and fits true to size. Gift this to your employees for an extra layer of appreciation this year!
10. Columbia Ladies Fire Side II Sherpa Full-Zip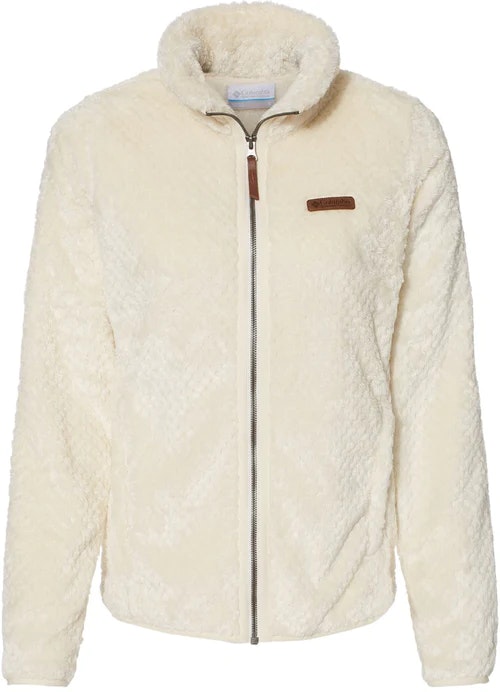 We offer tons of specific gifts for women, but this is one of our all-time favorites. This Columbia Ladies Fire Side II Sherpa Full-Zip is so soft and warm, your employees will instantly fall in love with it. These jackets are made from post-consumer, recycled content for the eco-conscious employee. The simple design will make your company logo pop! 
Learn How Thread Logic Can Help You Make Meaningful Holiday Gift Sets for Your Employees
This year, you don't have to worry about what to put in your employee gift basket. At Thread Logic, one of our core tenets is to treat others fairly. We know how important it is to show your employees how much you appreciate them, especially during the holidays. 
That's why we've got you covered with quality gifts for every business in every price range. Take advantage of bulk discounts and personalize your items for an added touch. We can't wait for you to see the smile on your employee's faces this year when they open their meaningful holiday gifts. It's what we love about our job!
Just don't let the busy holidays take you by surprise! Get your order started today to ensure that your items are in stock.